3 tags
For reference
Twice now I've been asked for references. I've never had to give references before. Do people really check references? I feel like they're just stalling to reject me. I guess nowadays, with so many people looking for work, you have to use something to weed out the crowd. I feel the same way with positions that require an MBA. Weeding out the crowd for people who went into...
2 tags
Filled
Well, #1 job was filled by someone else. Disappointed? Yes. Surprised? Not really. In my experience, you kind of know when you landed a job. It's like meeting "the one". So, when I got the blow-off email I knew the interest was gone.
2 tags
In-person 3
Well, my third in-person, a follow-up to a phone interview from last week, was tonight. Good interview. He seemed confident to hire me, but I also know he's interviewing other people. Aren't we all? Checked out the office - it's just him and a marketing coordinator. The rest of the work is outsourced. Am I ready for this drastic difference in working environments? In another...
1 tag
You know what's sad...
I bought a dress at Target off the clearance rack. It was the last one, and it was a bigger size, but I thought… I guess it will just be roomy. Then I put it on this morning, and it fit snugly around the girth of my hips. Well, fuck, I'm a size *# now!
1 tag
Anxious
I really enjoyed meeting you.  I'll be in touch top of next week. This was the message I got from the job that I was most interested in after all my interviews last week. I've dated around enough to execute my usual M.O. - move on. I even have another in-person tomorrow with preferred job #2. Anyway, it probably just means they're interviewing other people, and someone can...
1 tag
A dramatic exit
Earlier I alluded to my dramatic exit from one of my jobs. It went like this… I was laid off from a job I was planning to leave anyway. I was doing a bit of freelance, but I quickly I got this great gig with a small boutique agency in Beverly Hills. Things were great. The girls were great. The founder was… difficult. I was only 26, and eager to learn. I was full of passion, but...
1 tag
In-person 2
Good interview. Quick interview, too, which is my favorite. I have shit to do. The guy reminded me of one of my old bosses. The boss who made me quit in a dramatic fashion. To this day, my co-workers remember how beautifully I constructed that exit. One of my proudest moments of age 26. Anyway, the job is asking a lot. It's a tiny shop - 5 people - but he likes my skills and expertise....
3 tags
Can eHarmony Help You Find a Job? →
Can a dating Web site help you find a job? EHarmony thinks so. The Santa Monica-based online dating site has plans to launch a career service by the second half of next year. EHarmony may have success matching single men and women – an average of 542 eHarmony members are married every day in the […] My "dating is like job hunting" theory in the works…
2 tags
Here's where I'm at
Tuesday: In-person, sent references Wednesday: Phone interview while sick Thursday (today): one phone interview postponed. Other phone interview went great! Friday: In-person at lunch, with a phone interview later in the day If I don't get an offer soon…
2 tags
In person 2
A sudden in-person scheduled for tomorrow. I sent my res in last night, 15 minutes later - response. Why was he still working? I should be scared.
1 tag
Phone interview
I really am sick. Losing my voice. Crocked on the phone interview, but it wasn't for a place I would go to anyway. Still, an interview is an interview.
Dating LA: Wasn't this place about dating? →
leendadll: datingla: My dating tumblr turned into a "job hunt" tumblr. I had lunch with a friend last week. I turn to him whenever I need a different, professional perspective. "Job hunting is much like dating," my friend said. I've always felt that way, too. It's weird because when I first started to chronicle… I'm still working on how to become an independent philanthropist for animal...
2 tags
Wasn't this place about dating?
My dating tumblr turned into a "job hunt" tumblr. I had lunch with a friend last week. I turn to him whenever I need a different, professional perspective. "Job hunting is much like dating," my friend said. I've always felt that way, too. It's weird because when I first started to chronicle my dating life, I would have confidently told you that I could land...
4 tags
"When it comes to work, your desire to improve your life is a powerful motivator...."
– 2013 career outlook - Monkey
2 tags
One down...
kittywritesmeow replied to your post: Interviews Good luck!!!! :) leendadll replied to your post: Interviews GOOD LUCK!! Thanks for the good luck wishes! Interview went fine. Asked me to send references. Okay.  More phone interviews lined up this week. Great timing with my sore, raspy voice. Just going to use the Kathleen Turner thing to my advantage. Last night I redid my...
3 tags
Interviews
In person tomorrow. On phone on Wednesday. Get working.
2 tags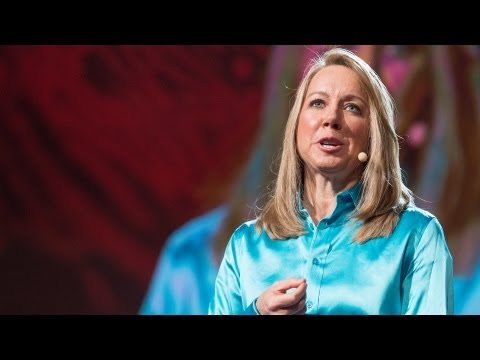 4 tags
On the mend
BF is on the mend. He ate two sandwiches yesterday. We might be going to Florida. I love his business trips. I, also, don't give  a shit about work. I told myself that this year i would be in the office as little as possible.
4 tags
Letters of Note: Don't expect me to be sane... →
Fascinating letters. Interesting correspondence.
2 tags
Lost weekend
He came down with food poisoning last night, so instead of enjoying a Southern California weekend, we're inside with the AC on. I'm playing domestic girlfriend nurse, and He's playing the suffering invalid. He did manage to eat something. Now He's watching hockey.
4 tags
Food poisoning
Why are boys such loud barfers?
1 tag
Fuck this shit
Had a phone interview today. It was shit. Then an Account person sent me fucked up instructions So, I fucked up. Well, let's see if I have a job on Monday. A mixed blessing.
3 tags
1 tag
1 tag
I miss pole
I miss feeling sexy. Sexy for myself. You think since I'm in a relationship that I'd feel sexy all the time. In experience, I find that it's the opposite. Right now I feel the least sexy I've ever been, since maybe high school. And while I can use the relationship as even more reason to be sexy, I just can't get beyond how much weight I've gained since He and...
Trying to get a new job
I hate my current job. I know this site is about dating, but I can't share this on that other tumblr. Anyway, send good vibes. I really want this new job.
I want to break up
3 tags
Watch
Listen to Lovefool (The Cardigans Cover) by Rainbow Chan.
2 tags
3 tags
1 tag
The End of Courtship? →
"The new date is 'hanging out,' " said Denise Hewett, 24, an associate television producer in Manhattan, who is currently developing a show about this frustrating new romantic landscape. As one male friend recently told her: "I don't like to take girls out. I like to have them join in on what I'm doing — going to an event, a concert." For evidence, look no further than "Girls," HBO's cultural...
2 tags
L.A. Dating Trends Reveal Angelenos Love Their... →
1 tag
1 tag
Anonymous asked: How are things with your man?
5 tags
"How is man to recognize his full self, his full power through the eye's of an..."
– Jada Pinkett-Smith, THE WAR ON MEN THROUGH THE DEGRADATION OF WOMAN
When Men Get Too Emotional To Have A Rational... →
misterjt: I wish to dispel the notion that women are "more emotional." I don't think we are. I think that the emotions women stereotypically express are what men call "emotions," and the emotions that men typically express are somehow considered by men to be something else. This is incorrect. Anger? EMOTION. Hate? EMOTION. Resorting to violence? EMOTIONAL OUTBURST. An irrational need to be...
3 tags
Sex with Technology →
2 tags
OK CUPID: AN EXPLORATION INTO JUST HOW LOW SOME... →
It's all true!
5 tags
Man Sues Wife For Being Naturally Ugly, Using... →
Assholes. They're out there!